Get to know us
Pozzi Ranch is located on the quiet hills overlooking the town of Bodega, in Sonoma County, California. For over 40 years, Joe Pozzi has raised natural, grass-fed lambs and cattle on the pastures of Pozzi Ranch and other grasslands throughout Sonoma and Marin County. [Click here for more information about our ranch practices.]
Meet Joe Pozzi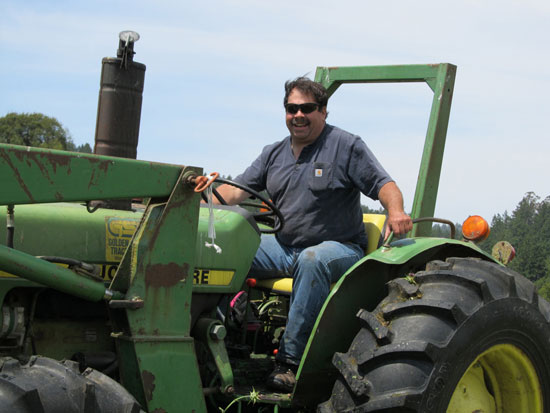 Joe is a fourth-generation rancher who has been raising sheep and cattle in Sonoma and Marin Counties his entire life; a community leader dedicated to land conservation and the economic viability of family farms and ranches; a man committed to the agricultural education of the next generation of farmers; a man working to secure the future of agriculture and open space in our counties.
Joe has continuously served to better the community, including:
President, Sonoma County Farm Bureau, 2011-2012
Past President, California Wool Growers Association, 2001-2003
Past President, North Bay Wool Growers Association
Board Member, Sonoma County Farm Bureau, 2006-2010
Chair, Santa Rosa Junior College, Ag Trust Committee
Member, National Wool Council
Member, National Farm Bureau Sheep Advisory Board
Member, Santa Rosa Junior College, Animal Science Agriculture Advisory Committee
State Chair, Sheep Advisory Committee
Past Director, National Wildlife Advisory Board
Meet Alex Pozzi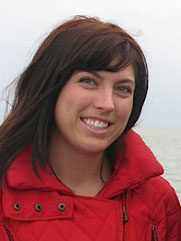 Alex was born on the ranch, and grew up following her Dad around to take care of the animals, fix fences, and now assists with the marketing and promotion of our lamb. Alex, now 21, is attending college with a focus on environmental planning and economics.
Meet Sam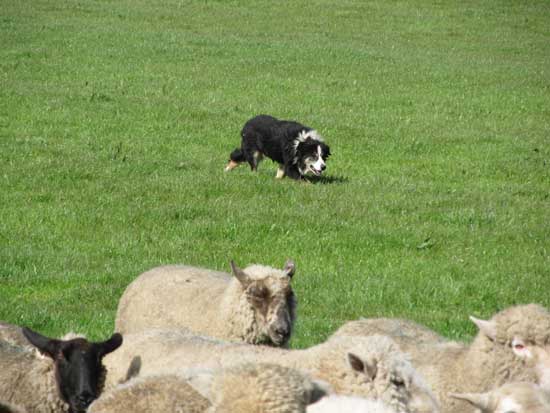 Sam has been an integral part of the operation since he was a pup. With one- and two-word voice commands, Sam is on the move! He loves his job of helping the flocks get where they need to go — from moving them from one pasture to another, or rounding them up when it's time to shear — he is the dog for the job!

Meet Boone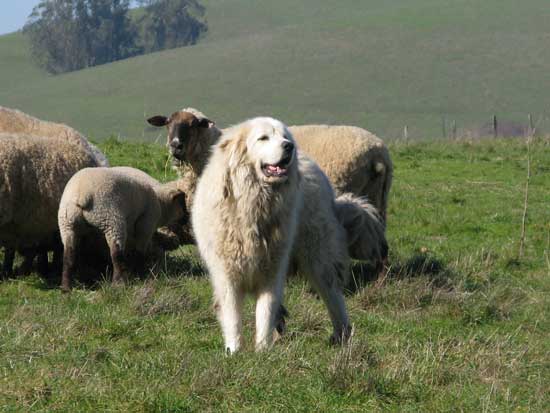 Joe uses six Great Pyrenees guard dogs throughout his operation to help protect his flocks. These dogs live with the flocks and take their job very seriously.
"A man of the land, Pozzi epitomizes the new breed of American rancher, a college-educated entrepreneur who balances economic viability with environmental stewardship."
Tim Tesconi, SCFB.
Joe is "equally comfortable sitting down at a table full of bookish resource conservationists, or standing around a barbecue surrounded by born-and-bred cattlemen."
Lynda Hopkins,
Sonoma West.